WRINKLES? DRY SKIN? SUNSPOTS? AGING SKIN?
Read about our amazing citrus stem cell face cream.
Love it & look younger or we'll happily refund your money.
Yes, you can love your skin!
Products To Buy
Stem Cell & Gooseberry Face Cream. Designed to be a wrinkle annilihator with Fruit Stem Cells, Antarcine & Gooseberry. See if you can turn back time 12 years in the appearance of your skin. When you use it, you know. We relentlessly research new ingredients, herbs and oils. Yes, you can love love your skin! Free mister for first time buyers. $30.00
Mineral Moisture Flood For Body, Face, Hands & Hair Oil. This all purpose body oil contains squalane, a pure extract from olives. Squalane has been used for decades to beautify skin. We added plant based silica, coconut and sweet fennel. This oil is a moisture flood for your whole body. SHAKE WELL! Use to moisturize after a shower, to shave or for a romantic massage. If you have thin or limp hair, spray it on your hands and rub through dry hair for body and shine. Don't like stockings? Just spray it on your legs and you'll have a beautiful glow! Keep it by your sink to moisturize your hands. 90% food grade ingredients. 4 oz. $25.00
Intense Wrinkle Face Drops. 100% pure squalane. This is the highest quality squalane derived from olives, at the lowest price. We can hardly keep it stocked. For dry, raw skin and wrinkles. Apply over face cream. If you have young skin, these face drops can be used alone. Your skin naturally contains squalane. Squalane was used medically for decades to relieve skin problems. 1 oz. $16.00
Suscribe Here For Amazing Beauty Secrets
Ingredients In Our Products
Citrus Aurantium Dulcis Callus Culture Extract is a fruit stem cell, derived from an orange. Twenty women, 41-55 years old, used this extract for 56 days in a 5% cream. Skin elasticty increased by 10%, compared to a placebo. Well, this is equivalent to the reversal of 12 years of aging in the appearance of skin! In many areas, stem cells appear to be the light on the horizon. They make a huge difference in the long term effectiveness of limerance face cream. Turn back time!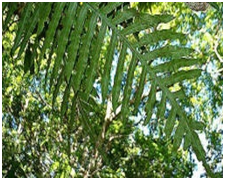 Polypodium leucutomos extract (Calaguala leaf) is a gift from nature that has been used by Native American Indians and South American populations for centuries as a natural sunburn remedy thought to prevent and heal skin abnormalities and wrinkles resulting from sun exposure. They use it internally and topically.(2 )Various companies offer it as supplement to use prior to sun exposure. We put it in our cream…designed to fortify your beautiful skin! We think it makes a spectacular difference.
Trace minerals are an important source of strength for all of the body's systems. Minerals act as catalysts, improving the cell's ability to function.(3). We use minerals derived from plants to make sure your skin gets the nutrients it needs.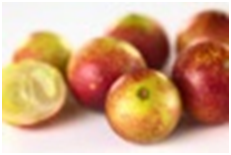 Organic Gooseberry is a potent, natural source of vitamin C that holds it's potency even when heated. Goosebery is full of minerals! Gooseberry has been used in Ayurvedic medicine for centuries. We can see it's effects on our skin!
One application of Mineral Moisture Flood For Face, Hands & Hair Oil vs.Treatment with a popular hand cream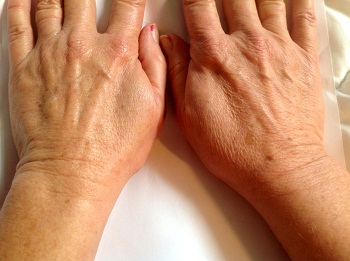 All of our products are for external use only. Don't eat them! If rash or irritation develops, discontinue use. Keep out of eyes. Our products do not contain chemical sunscreen. Use sunscreen for sun exposure. Not intended to cure or prevent any disease. Intended for a beautiful YOU!