WRINKLES? DRY SKIN? SUNSPOTS? AGING SKIN?

Read about our amazing skin secrets and radiant skin products BEFORE you buy another expensive cream. Sign up for our email newsletters to educate yourself about strong, beautiful skin. Look in the mirror and love the face you see!
Yes, you can love your skin!
Limerance Face Cream. Designed to be a wrinkle annilihator. Why do you need it? It is the only cream that embraces your skin with over 79 trace minerals, Calaguala extract, whole vitamin C complex, whole E complex, antarticine, ferulic acid, astaxanthin, MSM and exquisite oils. When you use it, you know. Here at Limerance, we relentlessly research new ingredients, herbs and oils so that when you look in the mirror….. you smile! $30.00
Limerance Body Oil with Organic Hemp Oil. For centuries, Europeans visited sulfur mineral springs for health and radiant skin. We bring the springs to you! We added organic hemp oil, coconut and sweet fennel. This oil is a moisture flood for your whole body. SHAKE WELL! Use to moisturize after a shower, to shave or for a romantic massage. If you have thin or limp hair, spray it on your hairbrush and brush through dry hair for body and shine. Keep it by your sink to moisturize your hands. 99% food grade ingredients.$18.00
Limerance Intense Wrinkle Face Drops. Use it to believe it! We can hardly keep it stocked. For dry, raw skin and wrinkles, apply over face cream. All ingredients, except essential oils, are food grade! $30.00
Suscribe Here For Amazing Beauty Secrets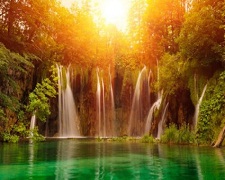 Astaxanthin is produced by micro-algae as a protection against ultraviolet rays. Salmon, shellfish and krill eat it! It is believed to be more powerful than vitamin C, beta-carotene, vitamin E, and lycopene in protecting and strengthening cells from environmental and sun damage. In 2001, Araksne performed a study on some poor bald mice, exposed to UVB radiation to mimic sun damaged skin. The mice with astaxanthin applied to their skin had reduced wrinkles, better collagen formation, and dramatically less evidence of sun damage.(1)Astaxanthin is what gives our cream it's melon color. It's a great supplement. Don't buy a skin cream without it!!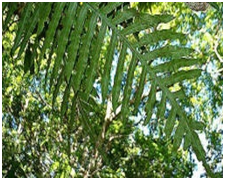 Polypodium leucutomos extract (Calaguala leaf) is a gift from nature that has been used by Native American Indians and South American populations for centuries as a natural sunburn remedy thought to prevent and heal skin abnormalities and wrinkles resulting from sun exposure. They use it internally and topically.(2)Various companies offer it as supplement to use prior to sun exposure. We put it in our cream…designed to fortify your beautiful skin! We think it makes a spectacular difference.
79 trace minerals are an important source of strength for all of the body's systems. Minerals act as catalysts, improving the cell's ability to function.(3). We use minerals derived from the ocean and the Himalayan mountains to make sure your skin gets the nutrients it needs.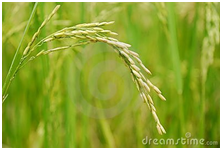 Ferulic Acid is extracted from rice bran oil and plants. It is another example of nature's brilliance. In plants, Ferulic acid plays a central role in strengthening cells and protecting the plant from environmental and sun damage. Ferulic acid is a potent anti-oxidant. Better than that, it is added to strengthen your skin.(4,5)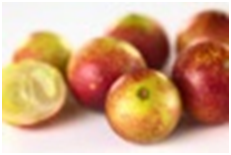 CamuCamu is a berry from the Amazon rainforest. It contains 30 times more vitamin C than an orange. People have asked us why we use CamuCamu when we already have vitamin C in our cream. Well, nature is just smarter than people. CamuCamu is a source of the whole natural vitamin C complex, instead of the oversimplified vitamin C in most supplements and lotions.
One application of Limerance Body, Face, Hands & Hair Oil vs. No Treatment.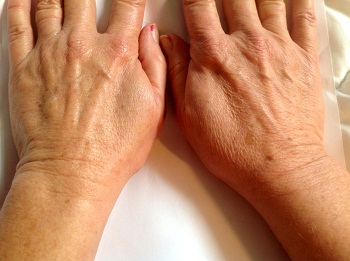 All of our products are for external use only. Don't eat them! If rash or irritation develops, discontinue use. Keep out of eyes. Our products do not contain chemical sunscreen. Use sunscreen for sun exposure. Not intended to cure or prevent any disease. Intended for a beautiful YOU!